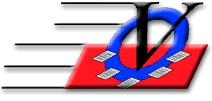 Credit Card Processing
Now Member Tracking System users can key or swipe credit card sales directly on the Member Charge and Payment forms. No more need to leave the screen or walk away from the computer to get the job done.
Many organizations using the Member Tracking System prefer the cashless or near-cashless convenience of credit card processing. Having the ability to use credit cards for purchases inside MTS saves time and just makes good sense.
Vision Computer Programming Services has partnered with MaxGiving who provides credit card processing and gateway services.
Click on the link to obtain rates and talk with a MaxGiving representative.
---